Call Now : 64742216


Whatsapp Us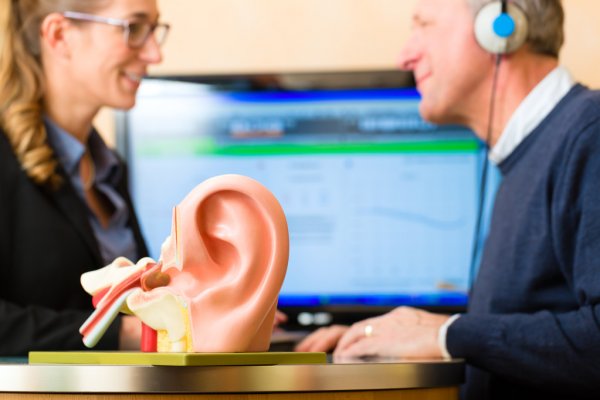 Contact Us Today!
Fill up this form and we will get back to you within 24 hours!
Have You Ever Wondered How Well You Can Hear?
FREE Comprehensive Hearing Tests Provided by Our Professional and Certified Audiologists!
Simple, Quick, Comprehensive and Accurate.
Determine if you have hearing loss and its type.
FREE Hearing Tests!!! (T&C Apply)
Get your test results almost INSTANTLY!
Get $1000 Off When You Purchase Hearing Aids from Us (T&C Apply)
Detailed Hearing Tests for You and Your Loved Ones
As a pioneer in providing top-notch hearing care in Singapore, we care deeply for your hearing health. Hence, we think that it is extremely important for you to have your hearing checked as early as you can, by taking various hearing tests, so that you can open up a world full of wonderful hearing. On top of hearing tests, we will also provide you with a detailed explanation of your hearing test results and give you appropriate recommendations on what you should do to maintain or improve your hearing. The entire duration of an in-person hearing test is quick and should last only around 30 minutes. Rest assured that the hearing tests are completely painless!
When is A Good Time for You to Take A Hearing Test?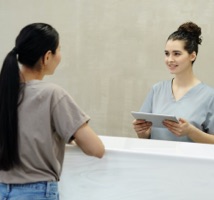 If you think you might be experiencing hearing loss, you should definitely schedule yourself for a hearing test so that the right treatment and hearing aid can be prescribed to you as soon as possible. Some early symptoms include having increased difficulty in comprehending others' speech, especially in environments with background noise, as well as the reduced ability to make out what they are saying despite others around you being able to hear them clearly. It is always better late than never when it comes to rediscovering the happiness that clear hearing can provide you with!
What Type of Tests do We Offer?
Pure Tone Audiometry (PTA)
A pure tone audiometry test (also known as an audiogram) is held in a very quiet or soundproof room while wearing a set of headphones connected to a machine called an audiometer. The audiometer will typically play a series of beeps and whistles of different pitches and frequencies, and you will have to indicate which ones you can hear by pressing a button or responding through an action such as raising your hand. This is the most common form of hearing test.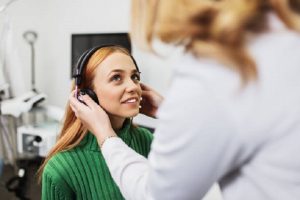 Speech Discrimination
In some cases, you may be asked to do a speech discrimination test, where you will have to repeat sentences played for you to hear in different volumes. This will determine how well you can hear speech and distinguish consonants; Those who have hearing loss often have trouble hearing certain consonants clearly.
Hearing Test for Babies (OAE/ABR/ASSR)
Most hospitals in Singapore do a newborn hearing screening before the baby goes home. If not done or if there is suspected hearing loss, our clinic offers various hearing tests for children.
One of these tests is called ABR, which is done while the child is asleep with wires (electrodes) attached to the scalp. This will record the brain's responses to sounds and give an estimate of the child's hearing whether it is normal or there is a hearing loss.
Tinnitus Matching Test
Similar to an audiometric test, sounds are presented to you to assess the frequency and loudness of your tinnitus. The test result will help your audiologist tailor-made a tinnitus management plan for your needs.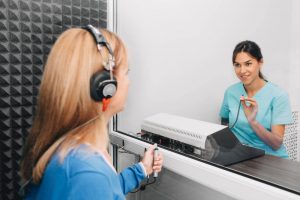 What Makes the Hearing Tests in The Hearing Centre Singapore Extra Special?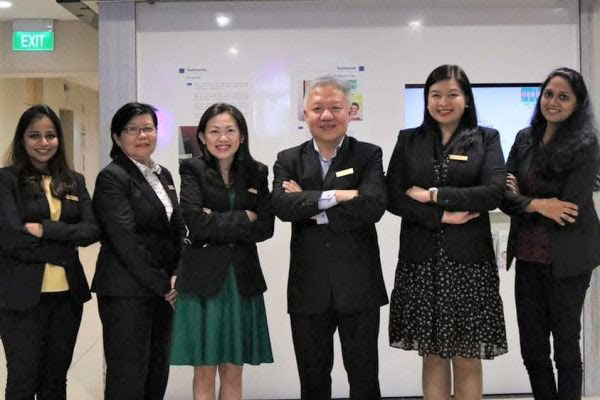 The Hearing Centre Singapore has been a pioneer in providing excellent hearing care for more than 20 years now. We take pride in the remarkable quality of service and hearing aid care we provide across all our 7 centres islandwide. This means that you can drop by any of the nearest outlet at your own convenience for your hearing tests.
We also have a team of certified audiologists who have over 20+ years of experience in providing expert hearing aid care and attending to patients who have mild to profound hearing loss. With this team of highly experienced and skilled audiologists, we walk you through the entire process of getting a hearing aid with the utmost warmth and care, from the diagnosis to fitting and after-sales service including repairs and adjustments.
In addition, we have our very own Audiometric Rooms and state-of-the-art equipments, which allow us to accurately map any potential hearing loss. Furthermore, our strong network ties with the manufacturers give us a competitive edge in providing the most affordable hearing aids and hearing care services. From diagnosis to providing hearing care solutions and post-hearing aid fitting care, The Hearing Centre provides an array of tailor-made solutions for you and your loved ones. At The Hearing Centre Singapore, we not only test your hearing abilities and pair you with the most suitable hearing aids, we CARE for your well-being and quality of life. Making sure that you and your loved ones can experience amazing hearing with excellent clarity is our top priority.
Hence, by choosing us as your go-to hearing care clinic, we can assure that you will only receive the best service with detailed consultations, that will most definitely leave you feeling immensely satisfied.
Introducing Our Friendly Head Audiologist: Iris Carreon
Iris is a professional clinical audiologist who has a bachelor's degree in Psychology and a master's degree in Clinical Audiology. She has more than 10 years of experience working as a clinical audiologist in the Philippines, Indonesia, and Singapore, where she has helped many patients of all ages, from children to elderlies to rekindle their joy for hearing.
Throughout her life as a senior clinical audiologist, what contributes to her excellent work attitude and keeps her constantly passionate is her joy of seeing the families of her patients being able to communicate effortlessly and happily, especially after every hearing aid fitting. Helping patients enhance their quality of life is definitely on her list of top priorities.
Our Success Stories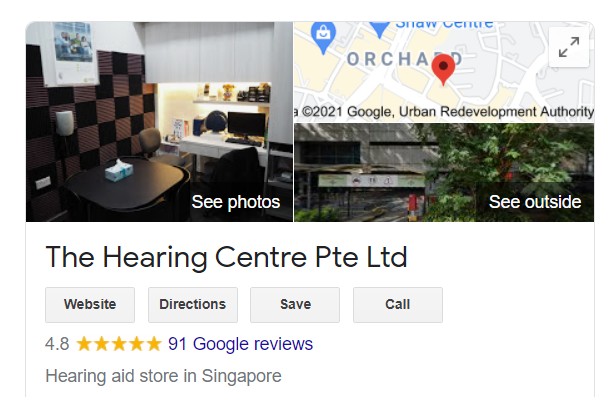 4.8 Stars Rating on Google
5/5 Reviews on Facebook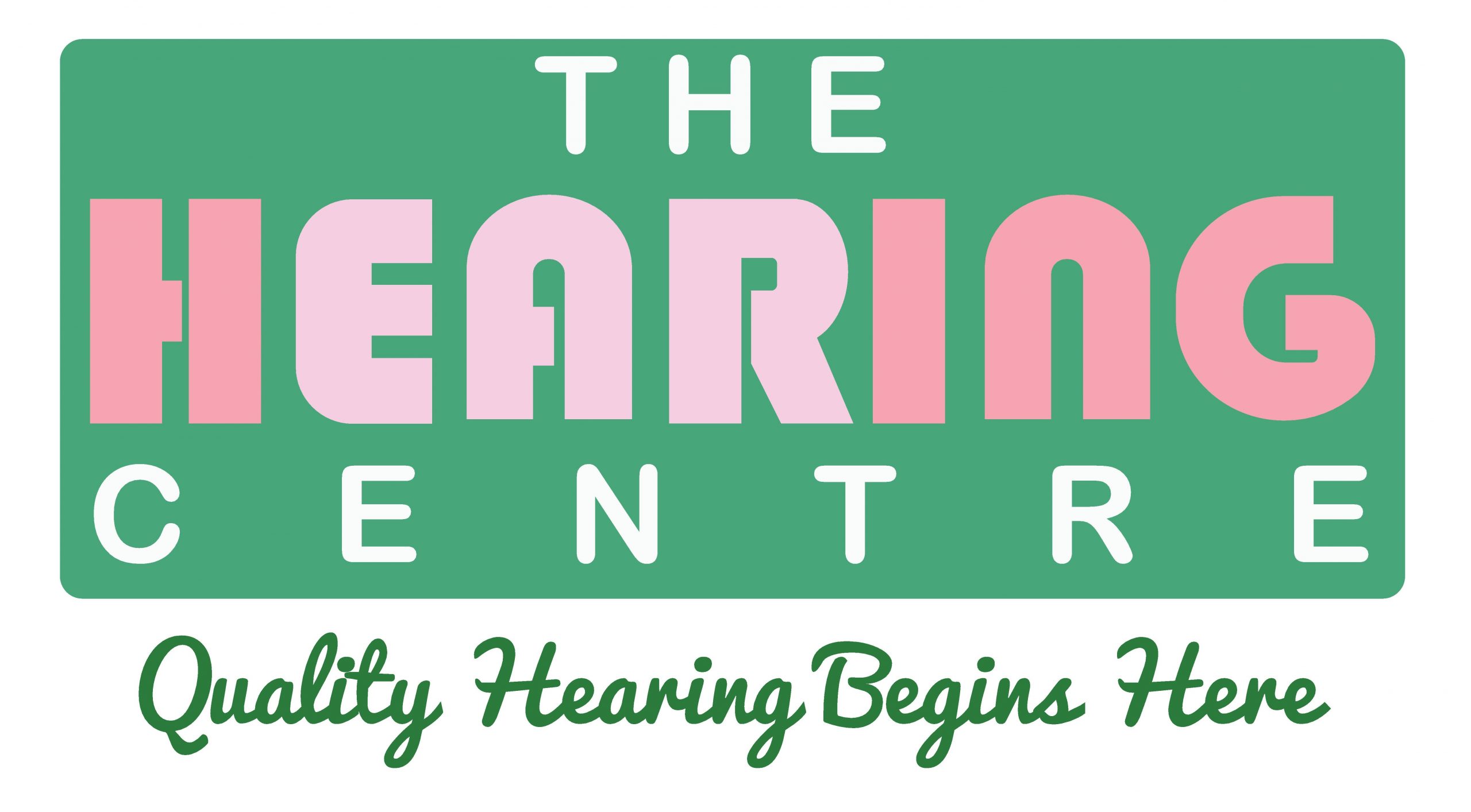 A. Siva Read More
Excellent experience. Iris the Audiologist who attended to me is excellent with her professionalism, is very patient with answers to all the queries and came with recommendations suited to me. The quality of my life has been enhanced. I am glad I chose the Hearing Centre.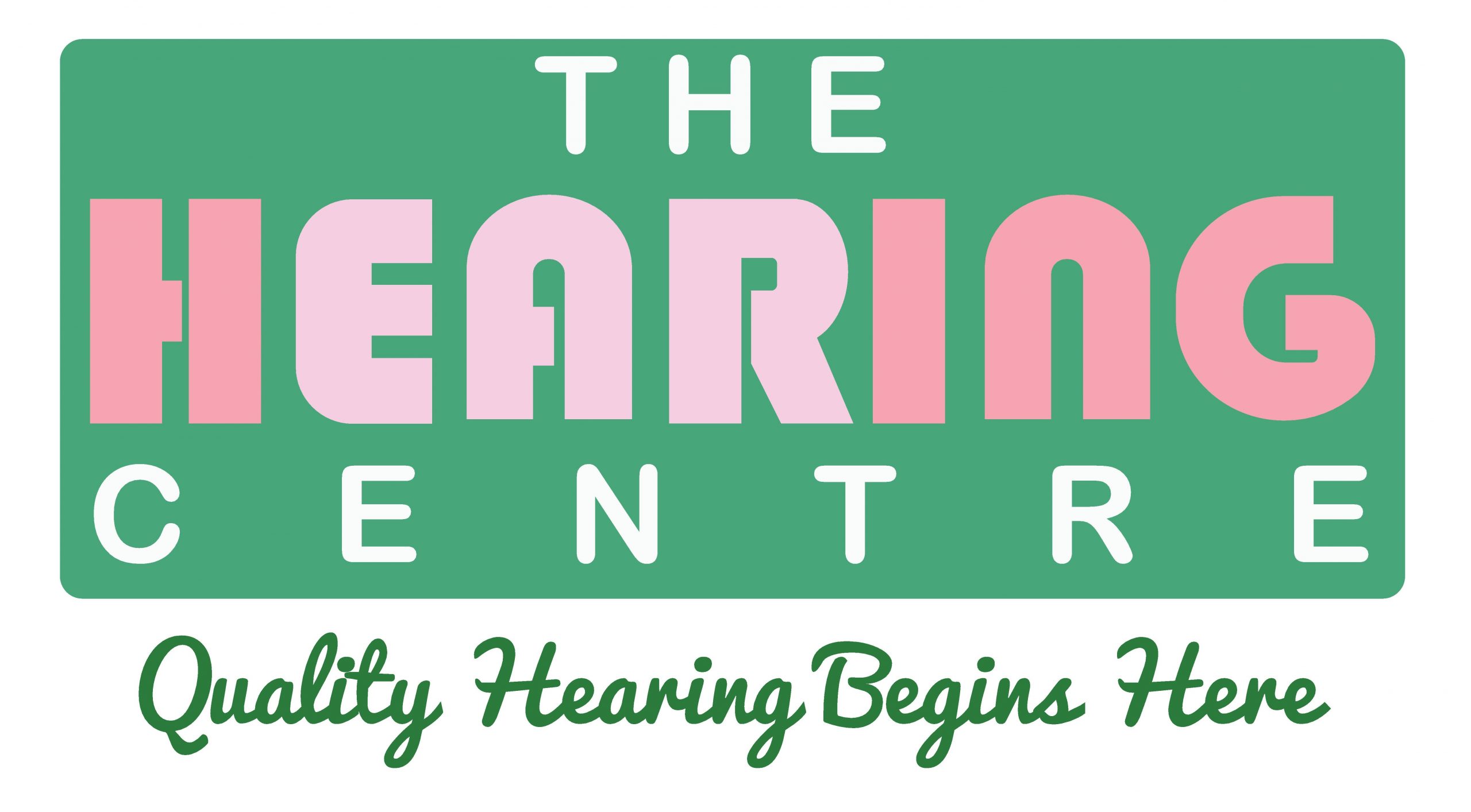 L. Wee Read More
Appreciate the warm and friendly welcome from Shirley each time I stepped into The Hearing Centre @ Lucky Plaza. Divya, the audiologist is unfailingly patient to explain and to answer queries. Really appreciate the loan of the hearing aids in the interim period as I waited for my new pair to be ready. Thank you!!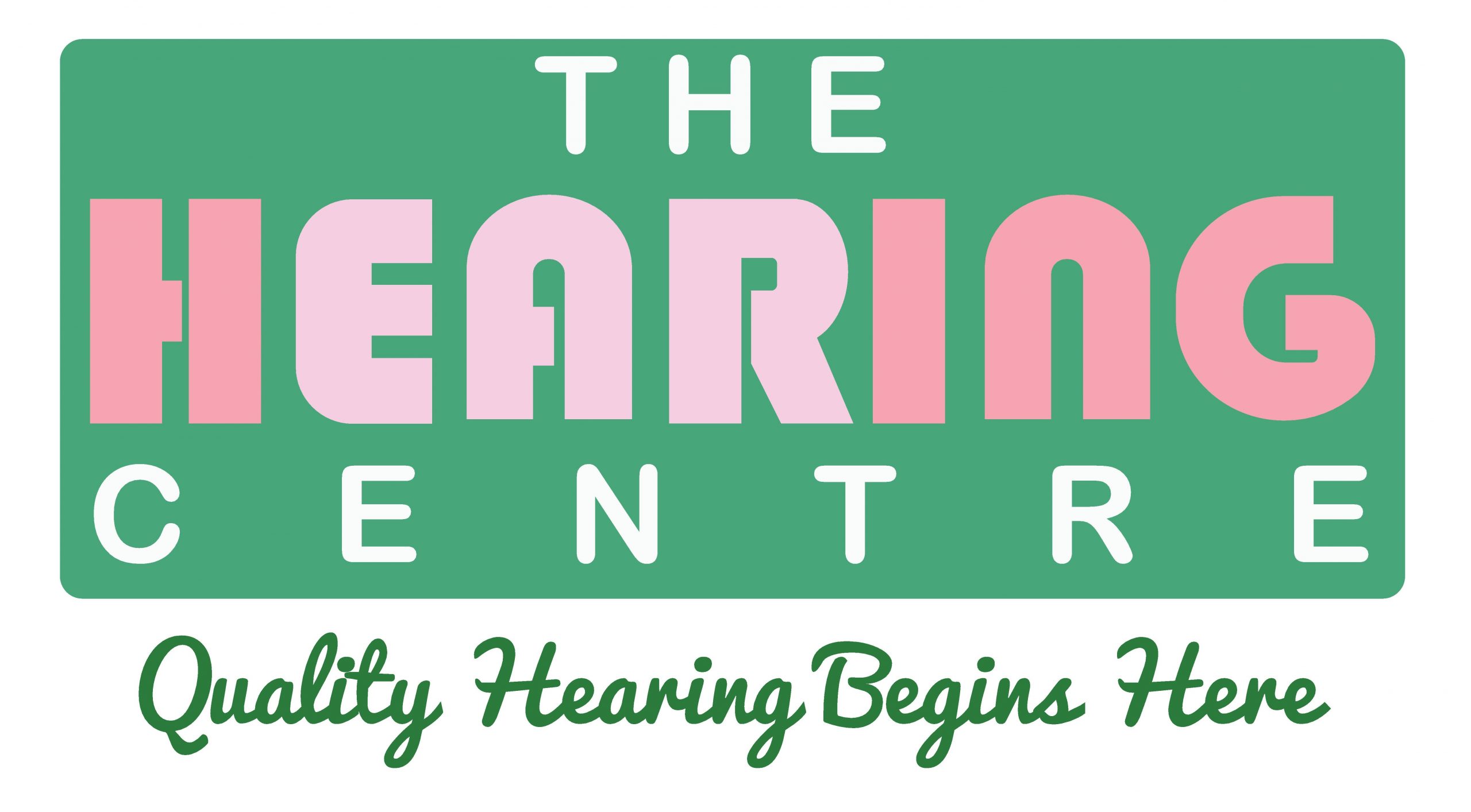 Christopher Goh Read More
I was really impressed with the highly professional service provided by Anitha.
She is warm, friendly, sincere, courteous, very patient and knowledgeable.
She made me feel extremely comfortable throughout the whole consultation process.
I'd strongly recommended her for all your hearing needs.
Previous
Next

Whatsapp Us

Greatest Selection of Quality Hearing Aids in Singapore
As a pioneer in providing top-notch hearing care in Singapore, we are the authorized retailer and dispenser of leading and renowned hearing aid brands, such as Signia, Phonak, GN ReSound, and Starkey. As such, we offer the best hearing aids with the largest range of features, styles, and functions available. We provide solutions that are suitable for all types of hearing loss.
The Outstanding Brands We Carry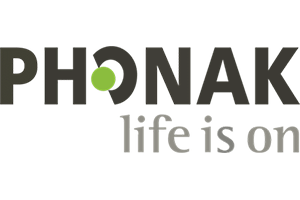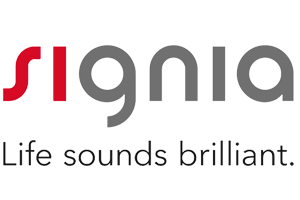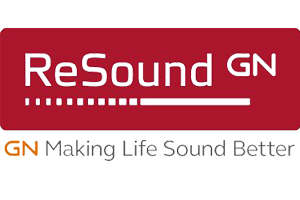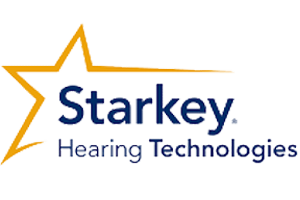 Previous
Next

Enquire Now : 64742216

Why Choose The Hearing Centre?
Most Trusted Hearing Care Provider
Since 1999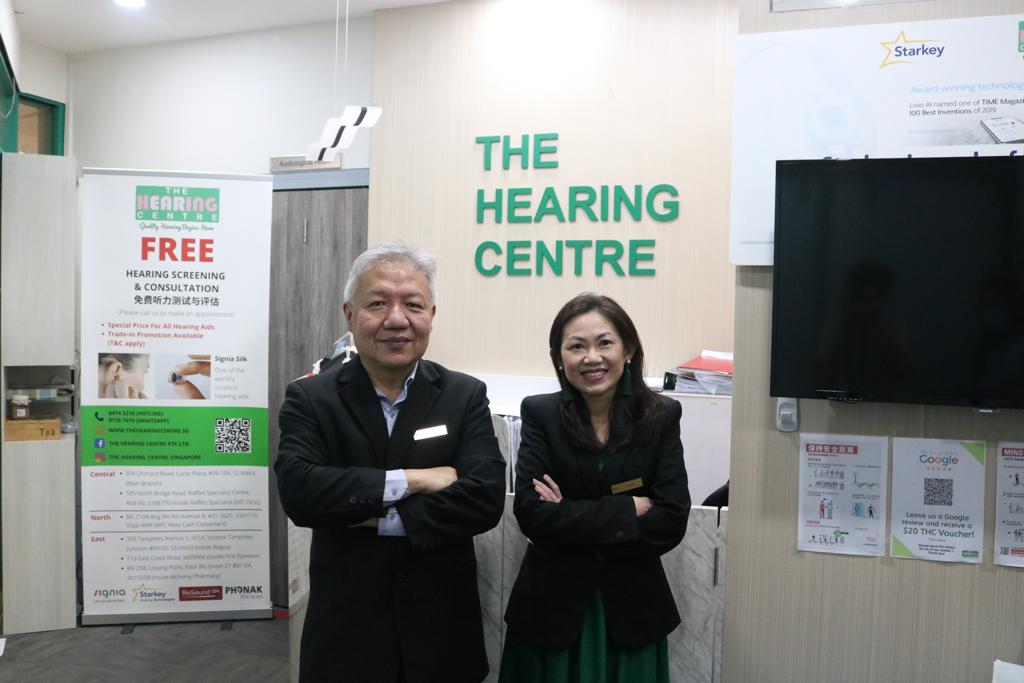 Free Hearing Test
The detailed test will be performed by a qualified Audiologist. You will receive accurate results to determine the type and level of your hearing loss, and also if a hearing aid is required.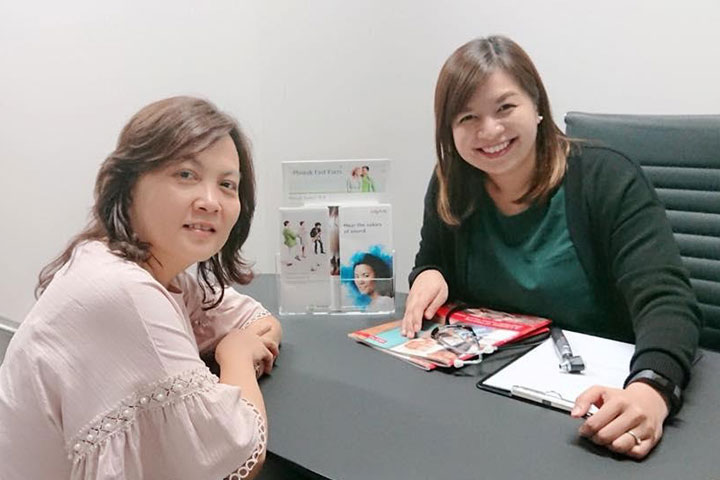 Personalized Solutions
Not all hearing aids are equal. With a wide range of different functions and features (waterproofing, Bluetooth, ease of use), we can help you find one that is best suited for your lifestyle needs.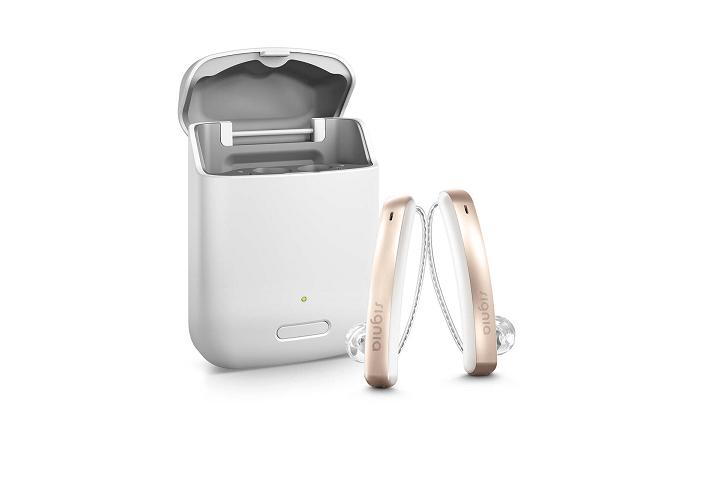 Special Promotions
We prioritize our customers' needs and strive to make hearing aids affordable. With our unique promotions and offers, we will help you fully overcome hearing loss in both ears at an affordable cost.
WE ARE YOUR FIRST CHOICE!
Why The Hearing Centre and not another hearing aid clinic?
The Hearing Centre Pte Ltd
We recommend the right brands and types of hearing aids that is most suited to your hearing level and lifestyle
Informative consultation with FREE and accurate hearing test
Fitting & adjustment done by certified and experienced Audiologists
Other Hearing Aid Clinics
Promote hearing aids for brands that they partner with
Free consultation
Basic fitting & adjustment done by consultants
Our Testimonials
Everyone has a voice and their experience to share! Listen to their stories to see how hearing aids have changed their lives for the better!
Lee Chor Kheng, client since 2018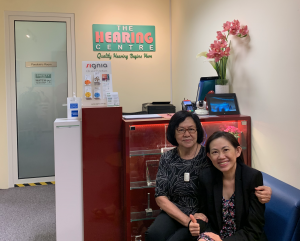 "服务周到、讲解清楚、听力治疗师经验丰富、精通中英文,能讲流利的双语!"
(Excellent service with clear explanation. The senior hearing care consultant, Ms Brenda Fu, has an amazing portfolio of experience and is able to speak both English and Chinese fluently.)
– Lee Chor Kheng
Ms Margaret Ong, client since 2011
"My mum has been a client of The Hearing Centre since 2009. Although we bought our second pair of Hearing aids from another Centre , we were not satisfied with the service and quality. She insisted to go back to see Mr Poh at The Hearing Centre as he is experienced and patient to help her. Thank you Mr Poh for always being there for us."
– Mrs Jane Lee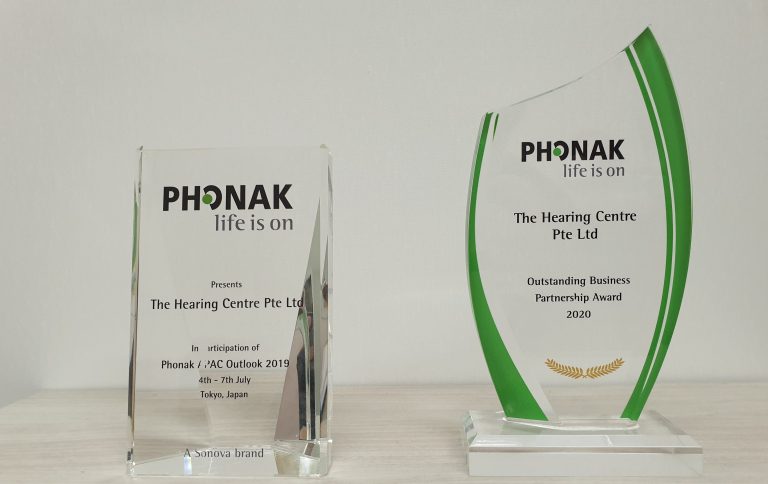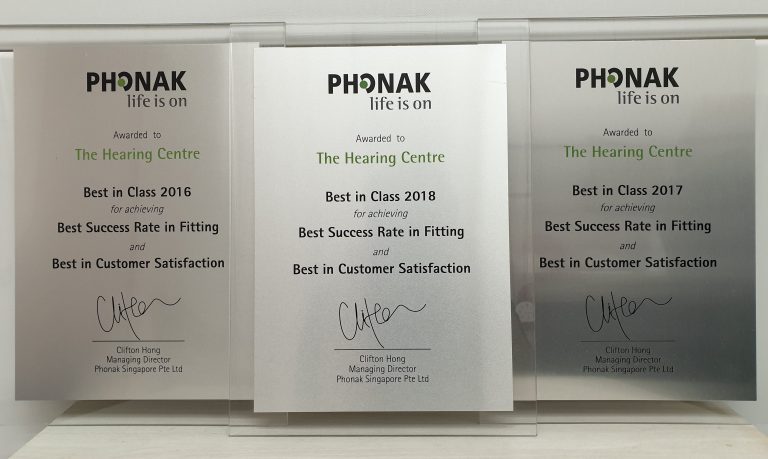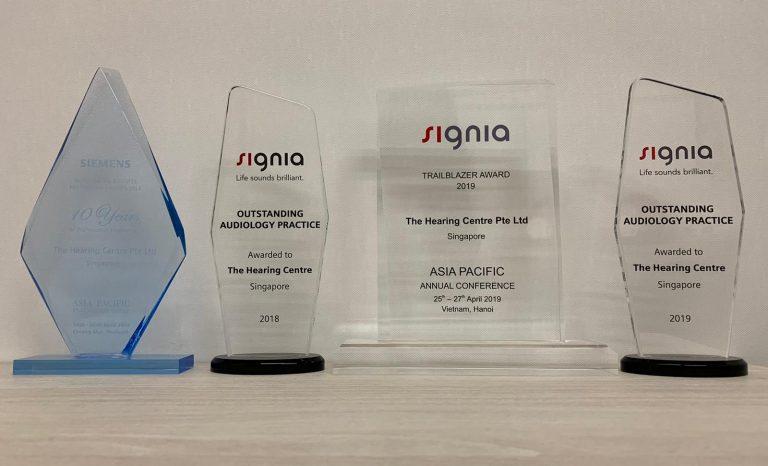 Previous
Next
Our Awards
Phonak Outstanding Business Partnership Award 2020

Phonak Best in Class for achieving Best Success Rate in Fitting and Best in Customer Satisfaction (2016, 2017, 2018)

Signia Outstanding Audiology Practice (2018, 2019)

Signia Trailblazer Award 2019

Siemens Quality Assurance 2012
Contact Us Today!
BOOK YOUR FREE HEARING TEST NOW!
Claim your FREE Hearing Consultation (worth $150) today!
You'll get to find out:
Level of hearing loss
Recommended hearing aid options
The sounds you've missed
Get in touch with us today!
Fill up this form and we will get back to you within 24 hours!
Locate Us!
304 Orchard Road, Lucky Plaza #05-36, (S)238863 (Main Branch)
3 Mount Elizabeth, #03-01/02 Medical Centre, (S)228510
585 North Bridge Road, Raffles Specialist Centre #08-00, (S)188770 (Raffles Hospital)
710A Ang Mo Kio Avenue 8 #01-2625, (S)561710 (Opposite AMK MRT)
Tampines Junction NTUC Income Centre, 300 Tampines Avenue 5 #09-02, (S)529653 (Inside Regus)
713 East Coast Road, (S)459066 (Inside First Eyewear Centre)
258 Loyang Point, Pasir Ris Street 21 #01-14, (S)510258 (Inside Alchemy Pharmacy)